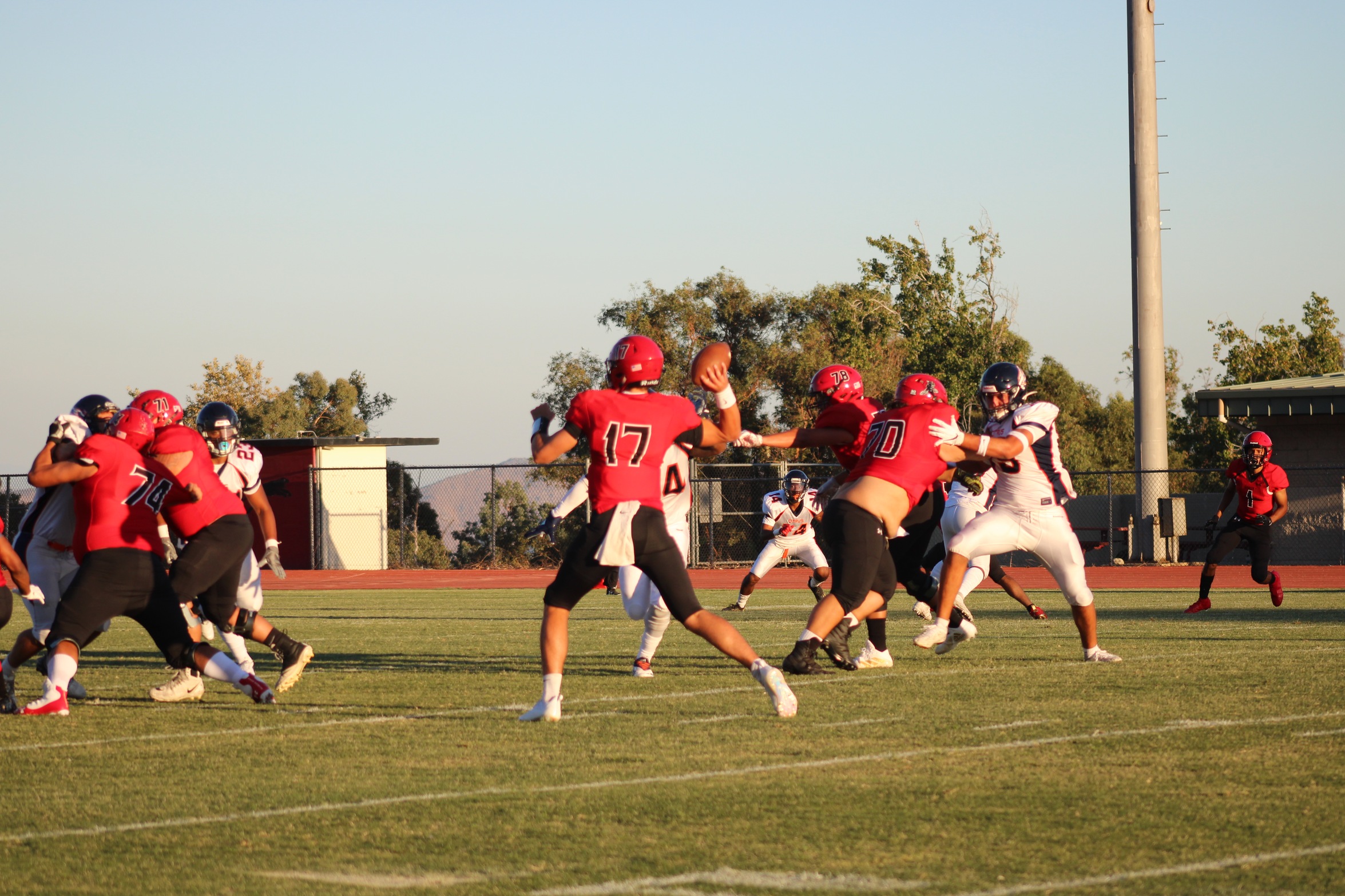 The long awaited comeback of Panther Football came tonight in a battle to the final seconds against the Citrus College Owls. Citrus put the initial points on the board with a 1st quarter touchdown but by the end of the quarter Chaffey had taken the lead with a 41-yard field goal followed by a 35-yard pass for touchdown taking the Panthers to a 10-7 lead. Nearing the end of the half, Citrus managed to again score after moving the ball 73 yards in a succession of passes. The half ended with the Owls up 14-10.
In the 4th quarter an unfortunate interception gave the Owls the ball at the Chaffey 14-yard line and was returned in for Citrus' 3rd TD of the game. The Panthers rallied and with a mere 5 seconds remaining completed a Kevin Lukasiewicz pass to Josiah Finell to score. A 2-point conversion failed and the Panthers fell 21-16 to the visiting Owls. It was the Panthers' first loss since the 2018 season.
In addition to the completed field goal, Panther kicker Miguel Lopez-Rodriguez had five punts and four kickoffs in his collegiate debut. QB Kevin Lukasiewicz was 12-29 and completed 123 yards. Returners Cinque Jones, Xavier Brayboy, Nicolas Reed-Casey, and Tyon Crook rounded out the standouts for the evening.
Head Coach Rob Hadaway summed up the night by saying, "We made some mistakes and we need to be smarter with the ball. We have a lot of work to do before next Saturday's game." The Panthers travel to East LA Saturday.