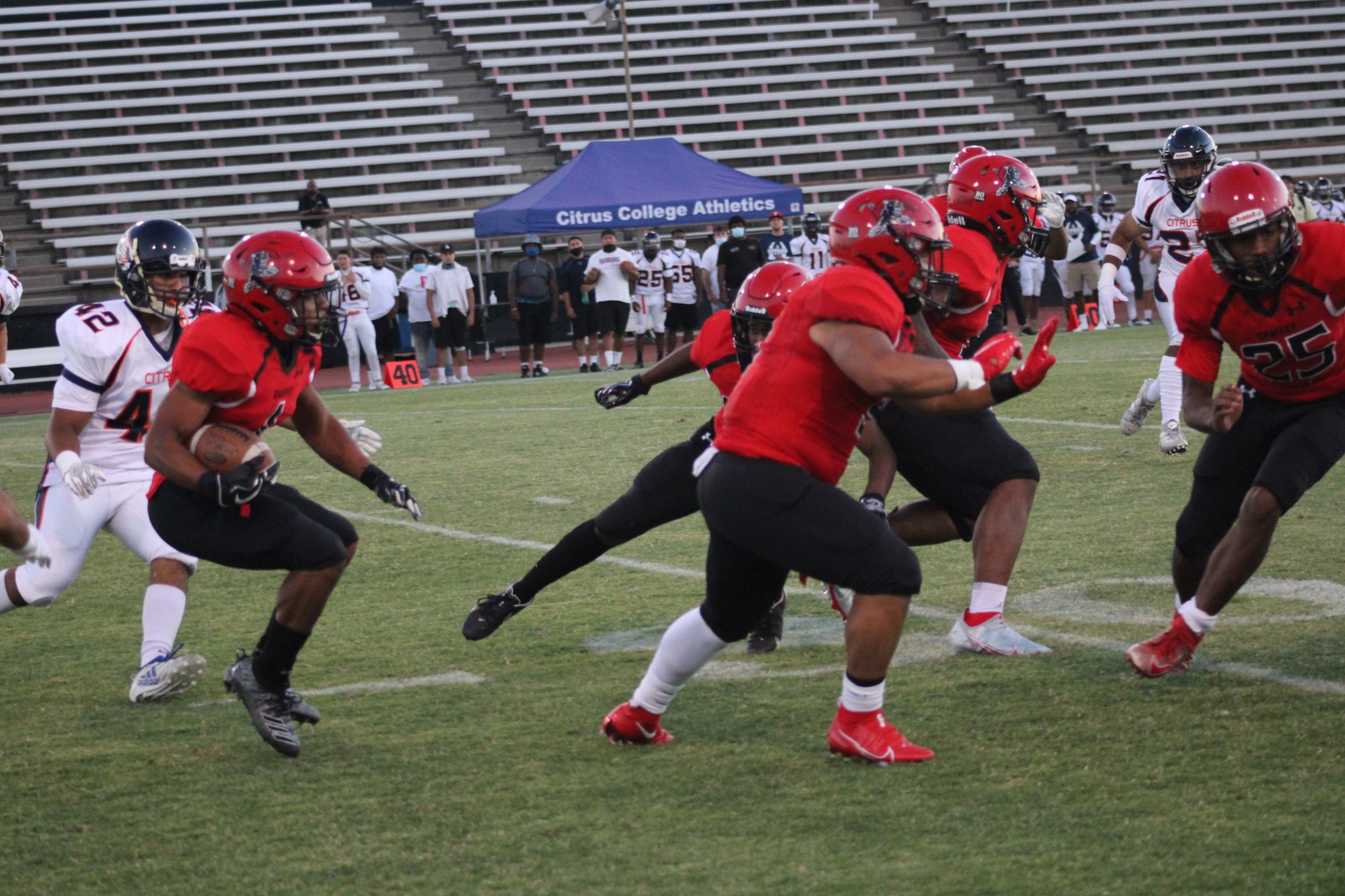 The East LA Huskies proved to be too much for the Panthers Saturday night as Chaffey fell 42-7. ELAC came out strong scoring the first TD of the night off a 89 yard return off the opening kick. Early in the 2nd quarter, Chaffey answered back putting 7 on the board off a short pass by starting quarterback Kevin Lukasiewicz. Lukasiewicz was 10:19 on the night, throwing 62 yards. Despite being within range several times, the Panthers could not overcome the offensive push put forth by ELAC who went on to score twice more (one seconds before the horn) before halftime, taking the teams into the break 21-7. The third and fourth followed suit eventually giving the Huskies the 42-7 win. Panther defense was able to hold East LA to the 42 points - ELAC was coming off a 70-8 victory over Compton the week prior.
Punter Anthony Lucero saw the most action of the game with 11 punts for 314 yards. Returner Cinque Jones had a 50-yard return. Defensively, Angel Rojas-Lopez led the Panthers in tackles with four solos and four assists. Newcomer Zachary McClendon added five solo tackles for defensive line.
The Panthers host Long Beach Saturday night. The Vikings are coming off a 24-6 loss to Riverside. The Panthers will face off against RCC later in the season.
Reminder - fans are not permitted at Chaffey College home events.