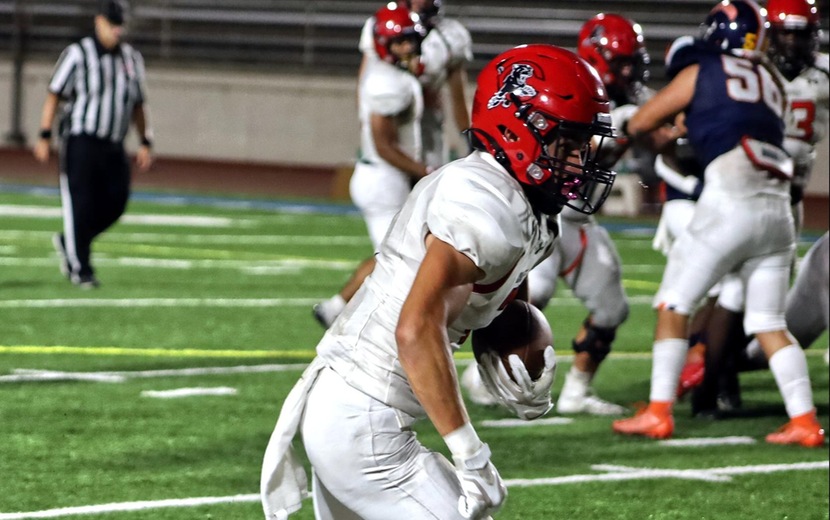 The Panthers pulled off a big come from behind overtime win tonight to get their first win of the season 42-35 over East LA College.
A 32-yard pass in the 2nd period from Nicholas Poulos to Julian Banks put the Panthers on the board. By the end of the half though, East LA had not only caught up but taken over leading 15-7.
Entering into the 2nd half, a 32 yard pass from Poulos to Parker Wells put the Panthers down by 1. ELAC fought back, and fought back hard with a series of punishing plays and a scoreboard of 28-14.
Never to be counted out, Chaffey was there and ready for anything as they pulled off a second Poulos/Wells touchdown followed shortly after by a Poulos run into the endzone bringing the teams again within one point. The Huskies again scored and with less than 3 minutes remaining it looked like all hope was lost. Never to be counted out, with only 32 seconds remaining in the game Poulos passed to Tayvonne Miller and the team was suddenly down by only two. After a timeout conference, the team regrouped on the field and a successful 2-point conversion tied the game and sent the teams into overtime.
Zaire Lozolo's four-yard run gave the Panthers the sole goal of the OT period. Alex Rodriguez intercepted the Huskies final pass of the evening to end the game and give the Panthers a much needed win.
The team heads to Long Beach next Saturday and returns home to Grigsby on the 24th to take on Ventura.