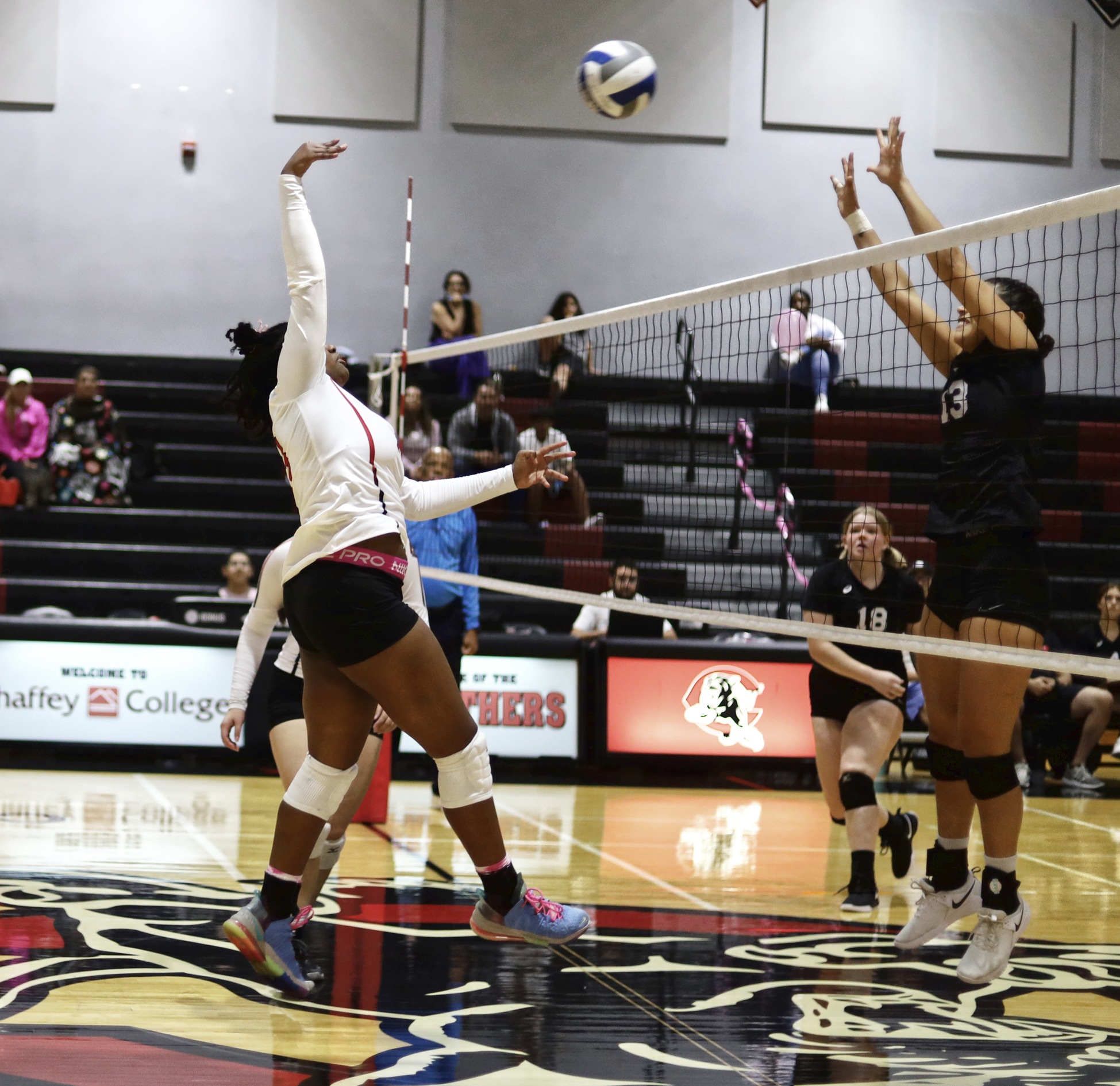 The Panthers hosted LA Pierce last night, defeating the Brahmas 3-1 (25-16, 25-18, 24-26, and 25-17).
The first two sets clearly went to Chaffey with Emily Robbins, Victoria Meneses, and Haley Jimenez leading the charge. Meneses had 11 kills and 13 digs across the four sets. Robbins added 12 kills and 9 digs and Jimenez had 11 kills. Alyssa Gomez had 12 digs.
The Panthers resume conference play tonight at Copper Mountain College.